"Io non compro la tua bici"

is an

independent campaign of cultural promotion

 which proposes are to raise awareness to a conscious purchase, discouraging the bike market theft. 
We created a flyer that could be hung simply on bicycles, thanks to a central hole and a side cut. Flyers were hung on the brake cables of the bikes so as to be easily visible.
The flyer contains on one side an illustration that shows synthetically the 

vicious circle of stolen bikes

sold back underpriced by thiefs; on the other side there are

six tips to not be stealing own bike

.
This project was born within the events around the

Turin Bike Pride 2013

and it is now spreading in other Italian cities who have appreciated the initiative.
Marketing campaign and copy 

Me.La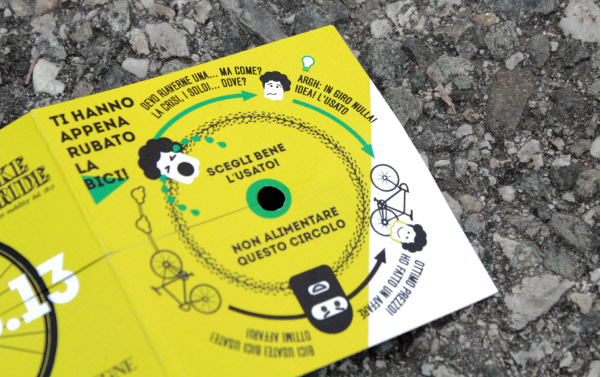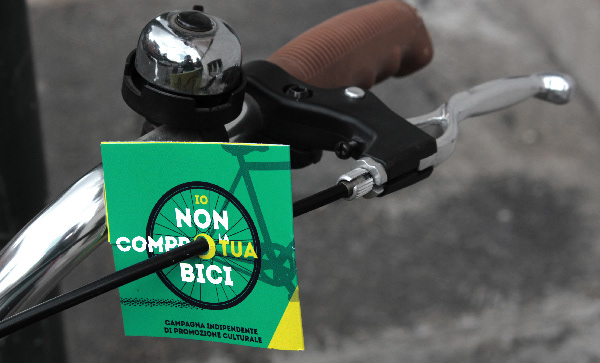 and twitt

#iononcomprolatuabici